We are
Happy
to work with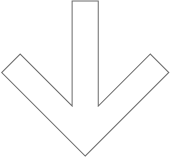 FASHION
AUTOMOTIVE
TRAVEL
MOTORSPORT
CSR & SUSTAINABILITY
SPORTS MARKETING
LUXURY RETAILER
WATCHMAKING
PAYMENT & TECHNOLOGY
Step 01
OUR FIRST DATE
We'll schedule a one-on-one meeting to actively immerse in your brand and learn about your values, products, services, target audience, ideas, goals, and what do you stand for. Information is key to success.
Step 02
BRAND ORIENTATION
We review your brand image and action plan, providing you with feedback on your business performance, discussing solutions and the appropriate directions to take. Together we will sharpen your focus and develop a plan that leads you on the path to success
Step 03
STRATEGIC PLAN
Once we have a clear understanding of your business objectives, tasks, outcomes, metrics, audience, competitors, we can develop a complete strategy, including marketing and PR initiatives, scope of work, time-frames, campaign concepts, platforms, smart media plan, budget & costs.
Step 03
Comprehensive Strategy
Step 04
IDEAS IN THE MAKING
We'll get the right people to develop creative concepts, strategic solutions online films, photos, animations, social and digital content, email newsletters, display banners. We'll work with our clients to make sure that all our efforts are perfectly align with their brand and goals.
Step 04
Creative Solutions
Step 05
REVIEW & APROVAL PROCESS
This phase focuses on reviews, testing, and final changes. When our client approves and love the concept, we'll ramp up the production and set the stage for the big launch.
Step 06
SETTING THE STAGE
When everything is ready, we'll make sure the world knows about your Brand, products, campaign and your business.
Step 06
Global Amplification
Step 07
MEASURE & ANALYSIS
After the project or campaign is completed, we'll look at all analytics and results to make sure all goals have been achieved. We are always looking for client feedback.
Step 08
WHAT´S NEXT?
Let's keep working together!
Step 08
Collaboration Continues